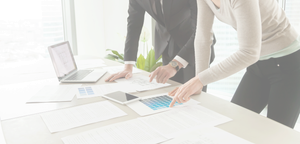 Good Evening Todd.  
Normally I would send a good old fashioned thank you card, but it is the technology era so I might as well join it. 
We wanted to send a short note to thank you so much for all the work you did for us. Painting and touch-ups , etc. The work you did on our sale property was fast, professional, and looked amazing. It helped fetch top dollar!! . Your teams extra attention to detail is so greatly appreciated.  
It was great meeting you and your team they are extremely professional and such a great friendly bunch. We will recommend you and your services to any of our friends and family. 
Thank you Todd... we could not have done
it without you.  
Many thanks Debbie 
Todd . 
Thank you again for a job well done. I dont think I could have survived it but for your efficent and productive way of doing what you do. 
If ever I know of someone who is looking to have their house painted, you we definitely be highly recommended
Take care
Monique
Todd and his team. 
 I cannot thank you enough for the beautiful job you did on my house. 
It was done in such a clean and professional way. I was worried about the mess, but you and your team were not only causious and reassuring , but my house was left cleaner then when you started..lol . 
I am so overly happy with the colors and end result.  I have been bragging about you to my friends, 
Thank you so much 
Karen Elliot Jones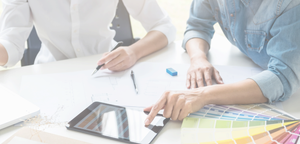 Todd and his team are fantastic painters. They were always on time and even stayed lated over the work period to make sure the job was completed by the deline. 
There painting skills are top notch, and they even offered to come back and do extra touch ups from us moving in. The pricing was fair and he scheduled us in in a timely manner. 
I have already recommended him to multiple friends. We will definietly use them on future jobs.
Dan 
Faithfull Homes and Todd were recommended by a friend. 
They were promt, extremely professional and communicated clearly. We are incredibly happy with there work. Pricing was competitive . they fit us in relatively quickly and the end result was great! 
Would absolutely hire him and his team again 
Thank you 
Mary 
Todd Faithfull Of Faithfull Homes did a simple amazing job on our Oakville Home.
He and his staff worked diligerntly. on time, on budget, and did an outstanding job!!. 
There attention to detail was above and beyond. .. he has a critical eye and ensures his staff do as well. 
I would highly recommend them without hesitation, for any indoor or outdoor work . Thanks so much Todd 
Debbie 

Todd and his team from Faithfull Homes were INCREDIBLE! 
from beginning to end, I was impressed with their attention to detail. Their painting skills were top notch, they were efficient, clean and friendly. 
I will 100% be using Faithfull Homes for future paint projects and will be referring them to my friends and family .
Christine from Burlington 
Todd and his team were wonderful to work with. we had most of the walls painted and they did a great job. 
They were always on time and cleaned up after each day. I love the colors Todd and his color consultant Danelle suggested.
I would recommend Faithfull homes anytime!. 
Our house looks beautiful.
Yvonne from Georgetown 
I have used Faithfull Homes on several occasions and have been very satisfied with the quality of work.
The rerasonable cost estimates are adhered to, as well as the time allocated to each job is met. 
I have recommended Todd and Faithfull Homes to friends and family and they have also used his services